College Credits & Scholarships
While our students have the opportunity to be taught by top Christian leaders, we've also partnered with top Christian colleges so they can earn college credits and/or scholarships while enrolled in our program. Our college partners include Dallas Baptist University, John Brown University, and Grand Canyon University. While students may take online classes through any university they choose, we can offer transferable college credits to these schools. Students who request to transfer credits to other schools outside of these listed understand it will be determined on a case-by-case basis and is not guaranteed.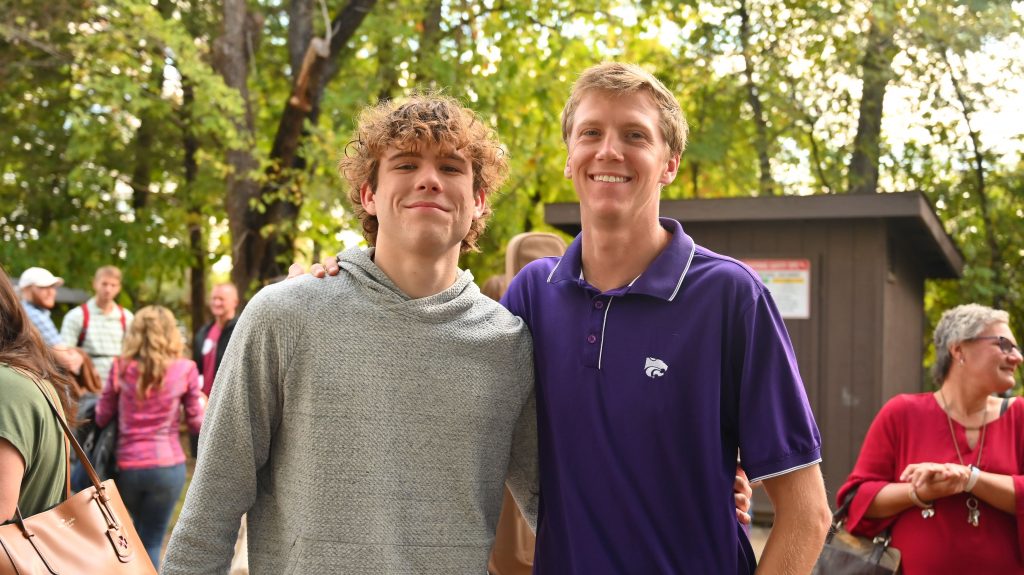 Founded in 1898, Dallas Baptist University has one mission—to transform the lives of students who will transform the world, all for the glory of God. DBU offers a variety of educational opportunities for individuals of all ages and academic backgrounds—including degree programs at the undergraduate, master's, and doctoral levels, as well as continuing education and certificate programs. Through it all, they seek to integrate faith and learning and develop individuals whose desire is to serve the world.
John Brown University
's mission is to provide Christ-centered education that prepares people to honor God and serve others by developing their intellectual, spiritual and professional lives. John Brown University serves over 2,500 students from 50 nations and 41 states. JBU is a Christian university committed to providing quality academics within a distinctly Christian community. The university has no denominational affiliation and admits students of any faith. JBU is a vibrant and growing independent Christian university of the arts, sciences and professions.
Grand Canyon University is a private Christian university located in Phoenix, Arizona. They offer a wide range of programs at both the undergraduate and graduate levels that you can earn on campus and online. In addition to their bachelor's, master's and doctoral programs, they offer individual courses, as well as continuing education programs for teachers. GCU strives to enhance the educational experience by providing superior academic courses and programs to enable all students to find their purpose and reach their goals.

EMPOWERING FUTURE LEADERS
TO IMPACT THE WORLD FOR CHRIST
Link Year is a 8 month Foundational Biblical Gap Year Program designed to build a solid foundation within each student. This program is passionate about further developing strengths within each student that attends our program through unique gap year experience
"There a few words to fully explain the true impact Link Year had on my personal walk with Christ, it changed the direction of my life, firmly planted me in a biblical foundation and equipped me with so many tools that have lead me to a life in full devotion to God, staying faithful to Him and prepared me to fight for Truth in all areas of life."
request a Viewbook today.